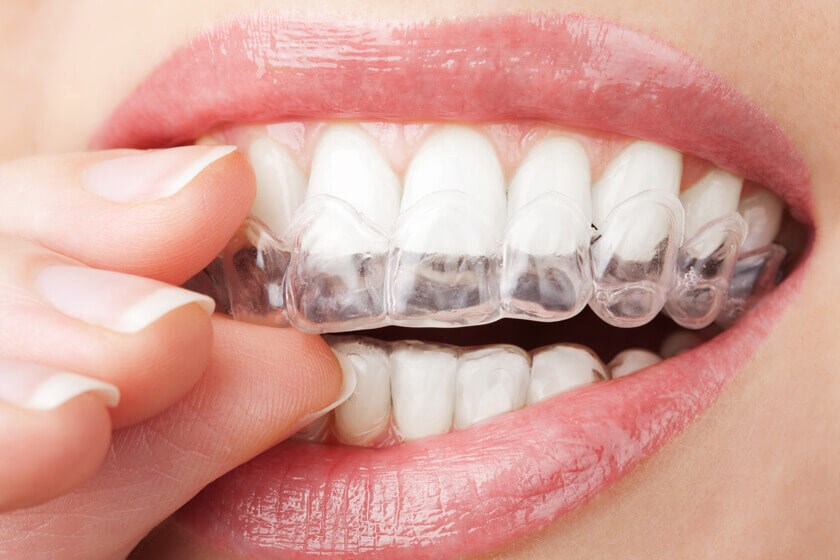 Well-aligned teeth create the cosmetic appeal of a pleasing and luminous smile, which is something several people aim to achieve. But for a number of people, oral problems such as misaligned, crowded, or widely spaced teeth may get in the way of their ideal smile. Although traditional braces offer a reliable approach to achieve a straight, beautiful smile, the sheer idea of enduring braces for a few years is a turn-off for several mature and adolescent Spring, TX patients.

Invisalign orthodontic technology provides a trusted option for several mature and teen individuals who desire ortho treatment to elevate the appearance and functionality of their slightly less-than perfect teeth without traditional metal braces. This contemporary system has introduced new benefits to the teeth straightening process and produces wonderful results. If you're displeased with your teeth and are wanting to secure an option that suits your lifestyle, our team at Imperial Oaks Dental Care invites you to read this blog and discover the top benefits of seeking out Invisalign aligners for your orthodontic treatment.

THERE ARE SEVERAL PERKS OF CHOOSING INVISALIGN OVER TRADITIONAL BRACES
Our dental practitioners in Spring, TX are happy to discuss the benefits of Invisalign aligners with adolescent and adult patients. Although traditional metal braces are still the better orthodontic treatment for a few patients, five of the primary reasons individuals choose Invisalign include:

Comfy to Wear
When contrasted with metal braces, a majority of people think that Invisalign orthodontics are more comfortable to wear. The fitted plastic aligners are custom crafted to sit snugly against the teeth, offering a fit and feel that's incredibly comfy and reliable. Choosing Invisalign allows individuals to evade the troubles of metal brackets and wires, which might trap food particles and plaque and often cause cheek and lip irritation.

Nearly Invisible Appliances
Invisalign trays are created from a nearly invisible plastic material, making them significantly less visible to other people when compared to the visual effect of metal bracket and archwire orthodontics. The barely visible appearance of Invisalign orthodontics is an envied advantage for adolescents who may be too self-conscious to wear traditional metal braces. It can even be ideal for more mature patients who don't want their orthodontic option to stand in the way of their working roles.

Optimized for Any Person's Life
While traditional braces typically accumulate food debris and bacteria, clear trays are taken out of the mouth prior to eating, reducing these issues. But in order to reach the desired effects and avoid lengthening the duration of your orthodontic treatment, Invisalign trays must only be removed for meals and snacks, as well as while brushing the teeth. Also, it is important to brush and floss the teeth after mealtimes and prior to reapplying the aligners to reduce the probability of plaque and food getting caught between the teeth and tray.

Shorter Treatment Option for Teeth Alignment Issues
For most instances, orthodontic treatment with Invisalign aligners requires less time when compared to traditional metal braces. A lot of people who select the Invisalign system only have mild issues to address, such as teeth that are somewhat uneven, whereas others receive this solution for more essential treatment needs, including poor bites. The significance of the problem often decides treatment length. However, for many people, orthodontic treatment using Invisalign liners lasts from half a year to 1.5 years.

Improved Orthodontic Health and Look
Straightening the teeth by providing an orthodontic option produces teeth that are simpler to clean thoroughly, reducing the chance of tooth decay and periodontal disease. Since Invisalign trays are simple to remove from the mouth, a patient's teeth and gumline might receive better home care when contrasted with the difficulties that come with tooth brushing and flossing in between bulky brackets and wires. Choosing Invisalign for your orthodontic concerns can also lessen a few of the secondary risks that result from metal braces, including the greater occurrence of cavities and periodontal disease due to buildup accumulating near the brackets and wires.

A PROVEN OPTION FOR BOTH TEEN AND OLDER PATIENTS
Invisalign clear aligners could be a great treatment for teens and adults alike in Spring, TX who want to be discreet with their ortho care. Whatever your goal for orthodontic treatment may be, we urge you to get in touch with our experienced team at Imperial Oaks Dental Care to find out if Invisalign could be a great option for your oral wellness concerns. The Invisalign system offers a comfy, clear alternative for straightening teeth and may be the treatment you're seeking to gain your most attractive smile.