If a tooth is causing significant pain, discomfort, or infection, it may be failing or damaged beyond repair and might require a dentist to extract the tooth. An extraction may be performed in an emergency after an injury or trauma or the extraction may be planned to prevent a problem, such as having the wisdom teeth extracted to discourage an impaction. A simple extraction may be performed if the tooth is visible above the gumline, while a surgical extraction is needed if the tooth has not erupted past the gumline. To help each patient in determining if they need a surgical or simple extraction, our dentists at Imperial Oaks Dental Care in Spring, TX will use digital X-rays and perform a physical exam to understand any problems.
Reviews
"I recently had my teeth cleaned at Imperial Oaks and I can honestly say that it was one of the best dental experiences I've had in a while. The hygienist, Pamelia, was very thorough in her explanation of the my options, each process, and after-care. She was very professional and made sure that I was comfortable."
- T.K. /
Yelp /
Oct 09, 2019
"Generally I go to Fairfield Dental Care and Orthodontics to see Dr. Ng for my braces, I needed an emergency appointment to fix my broken bracket and Dr. Ng was at this location for the day. Without hesitation, they told me to come in right away and they will work me into the schedule to be seen. They were very busy but I was there for no more than 35 minutes, as a last minute emergency appointment. Amazing staff, clean environment and I couldn't have been more thankful that they allowed me to come in."
- S. /
Google /
Jul 24, 2019
"Friendly staff.. Dr.Patterson took her time and explained to me the process of the treatment plan and my options."
- M.J. /
Google /
Jul 23, 2019
"The staff is exceptional and kind! Get amazing treatment every visit."
- K.S. /
Google /
Jul 19, 2019
"I had great experience the office people are very nice and I love my dentist and hygienist they are very professional yet friendly. Thanks to all of them."
- T.M. /
Google /
Jul 11, 2019
Previous
Next
For a simple extraction, a local anesthetic is usually given to numb the gums, then our dentists loosen the tooth and remove the full tooth from the jawbone. Our dentists will slowly separate the tooth from the gum tissue and ligaments, and then our dentists will clean and close the tooth socket. For a surgical extraction, the patient may be given local anesthesia plus sedation or the patient is put under with general anesthesia. To remove the tooth, our dentists must surgically cut through the gums and bone. In some cases, our dentists will cut the tooth into smaller pieces for easier extraction. Once the tooth is removed, the empty socket will be cleaned and stitched close.
After an extraction, a blood clot will usually form in the socket of the removed tooth that the patient should keep clean and watch for signs of an infection. Our dentists may suggest over-counter pain medication to treat any discomfort after the procedure or our dentists may prescribe painkillers. Patients will usually follow a soft food or liquid diet for a few days after the tooth extraction. Patients should be careful brushing their teeth to avoid opening the socket while it heals. The gums and bone usually begin to heal 1 - 2 weeks after the extraction, but it may be up to six months before the mouth is fully healed.
If the extraction is medically necessary, most or part of the cost will usually be covered by dental insurance. The coverage may vary based on whether it is a simple or surgical extraction, so Imperial Oaks Dental Care will confirm the patient's insurance benefits and out-of-pocket cost. Imperial Oaks Dental Care in Spring, TX works with several financing plans and our dentists accept several payment options.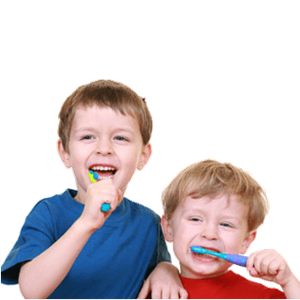 Whether you need your wisdom teeth removed or if you need an emergency tooth extraction after an injury or trauma, please contact Imperial Oaks Dental Care in Spring, TX to learn more about your extraction options. Our dentists can help you with simple or surgical extractions that improves your dental health.
Related Procedures
Related Posts